COVID-19 Alert Level 3 Status
At Alert Level 3, Origin Fire's staff will work remotely.
We will be able to carry out pre-scheduled site inspections and visits, whilst adhering to all safety and hygiene guidelines as stipulated by the government. You can find further information on our processes for site visitations during Alert Level 3 here.
In order to facilitate as much business as usual, we will continue to attend and host online meetings.  Our staff can be contacted on their individual mobile numbers, which you can find on the Origin Fire team page.
The protection and safety of our team, clients, contractors and community is paramount.
Stay well, everyone.
– Michael James and the Origin Fire team
Collaboration and creativity in fire safety engineering, passive fire and fire protection.
Origin Fire is a leading fire engineering consultancy with specialists in fire safety engineering, passive fire safety, fire protection and emergency lighting.
We offer strategic fire consulting, and our services include computer modelling, fire engineering design, passive fire, fire protection, construction monitoring, system specification, compliance checking, safety assessment and peer review services.
---

Overcoming the fire safety challenges of any type of structure.
Designing the components of an effective fire protection system.

Sharing our unsurpassed knowledge wherever it's needed.
---
Origin Fire Team Comments
The vision of the NZ Chinese Building Industry Association (NZCBIA) is to raise building standards by providing leadership to the Chinese segment of the construction industry. It's exciting to belong to this Association. Their vision complements Origin's drive for improved quality in design and construction in cooperation with our Chinese clients.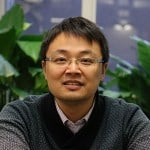 Dr Alex Zhu
Fire Engineer, Origin Fire
Clients should expect to receive options … they should be able to really focus on a solution that works for them, one that ticks all the boxes when it also comes to considerations about space, aesthetics and price.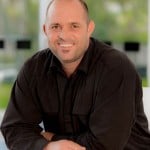 Wayne Joseph
Senior Fire Protection Engineer, Origin Fire
Fire engineering impacts all of the building design disciplines – architectural, structural, mechanical and electrical. By engaging with experts in each of these disciplines and applying first principles, Origin Fire is able to achieve fire protection outcomes that support the project's overall vision. We have a track record of breaking new ground and coming up with original ideas.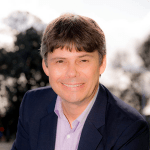 Michael James
Managing Director, Fire Engineering Consultant
I enjoy the challenge of projects that have special fire engineering requirements, particularly those that involve children, the elderly and hospital patients. The process of modelling fire scenarios allows me to apply all my knowledge and skills to formulate best-practice solutions.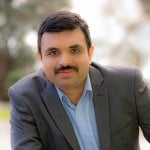 Sajeesh Nair
Team Leader, Fire Engineering, Origin Fire
My many years as an electrical engineer has provided the perfect foundation for emergency lighting design. I'm an excellent collaborator, which assists the consultation, design and implementation process.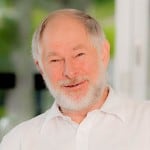 Clive Revie
Emergency Lighting Engineer, Origin Fire