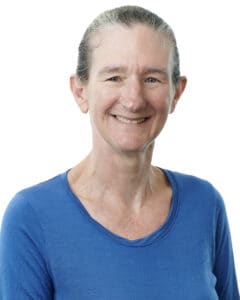 Joanna Williams
Associate
ME(Fire), BE(Hons) Civil Engineering, CMEngNZ, CPEng, PMSFPE
M 021 178 2421
E

Joanna was born in the UK to New Zealand parents but grew up in Auckland. Her father is an engineer, and she attributes her interest in engineering in the early days to his influence.

Commencing her career as a Structural Engineer for 10 years, Joanna then went on to complete her Masters degree in Fire Engineering from the University of Canterbury. She has since been working in the fire engineering industry for the last 20 years for several notable fire engineering companies.

Joanna finds aspects of fire engineering interesting to understand all the "factors" in fire engineering – behaviour of fire and its interaction with the building, how people react to fire, and how you can modify all of these with good design.

Joanna's work at Origin involves her working with other team members who provide passive design and fire protection. She coordinates and collaborates with a team of fire safety, passive fire and fire protection engineers.

Preparing fire safety designs is one of Joanna's favourite parts of her job. This includes working through a building plan to ascertain how people will use it in real life situations, and then using that information to ensure that the building meets the fire safety requirements of the building code for controlling fire and smoke spread, while protecting people while they escape.

Outside of her life of fire engineering, Joanna enjoys riding her bike and making music equally. Never one to miss an opportunity to ride her e-bike, she also plays the violin and viola in both a small string orchestra and a string quartet.

"I'm motivated by all the factors of fire engineering – the behaviour of fire and its interaction with the building, how people react to fire, and how you can modify all of these with good design to save lives."