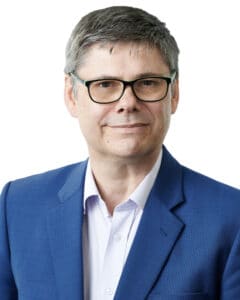 Michael James
Managing Director and Principal Fire Engineer
CPEng, CMEngNZ(Fire), ME(Fire), BE(Mech), CPENG, IntPE, PMSFPE, Past President SFPE (NZ Chapter),
M 021 708 460
E


Michael has a Masters degree in Fire Engineering from the University of Canterbury and over 20 years experience as a consulting fire engineer. 'Solving the unsolvable' is what drives him.
Michael specialises in building designs using first principles as opposed to the cook book prescriptive approach and he believes the process of creative collaboration leads to the best solution.This is particularly evident in the experienced and talented team that Michael has built.
His awareness that fire engineering impacts on all building design disciplines (architecture, structural, mechanical and electrical engineering) underpins a collaborative Origin team ethos to produce the best design outcomes. Michael knows that engaging with experts in each of these disciplines and applying first principles, means Origin Fire is able to achieve fire protection outcomes that contribute to achieving the overall vision of every project.
Michael is a leader within the industry. He is often the 'go to' person for opinion and media comment. As past President of the New Zealand chapter of the Society of Fire Protection Engineers Michael is well placed to be ahead of industry issues and directions, and he a sought after speaker in New Zealand and internationally.
Michael is also engaged as an expert witness for defective fire rating and fire protection systems.
---
See Michael James discussion the technical challenges for the Pop-Up Globe project and the creative solutions they developed to overcome these:
---