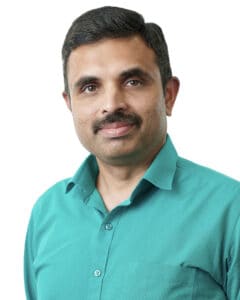 Sajeesh Nair
Associate
PG Cert(Fire), MSc(Electronics), CPEng, CMEngNZ(Fire), MSFPE
M 021 023 60042
E


Originally from India, Sajeesh always had an interest in the behaviour of fire, and moved to New Zealand in 2009 bringing with him international experience in fire detection and protection systems.
The move to New Zealand saw him further his education, graduating with a post-graduate degree in Fire Engineering from the University of Canterbury in 2010.
Working as a Fire Engineer for Origin Fire since 2011, Sajeesh's role includes preparing fire safety reports, preparing fire protection design specifications to ensure they comply with New Zealand standards, site inspections, and peer reviews of fire reports.
Sajeesh says he enjoys solving a range of challenging situations using the Verification Method or Alternative Solutions, as opposed to prescriptive approaches, finding it satisfying to see a client's objectives or architect's vision achieved.
Risk management is the main element in Sajeesh's designs, safeguarding the lives of occupants and to protecting other property from the effects of fire.
When he's not working you will find Sajeesh spending time with his family, watching the cricket and even doing yoga.
"I enjoy the challenge of projects that have special fire engineering requirements, particularly those that involve children, the elderly and hospital patients. The process of modelling fire scenarios allows me to apply all my knowledge and skills to formulate best-practice solutions."