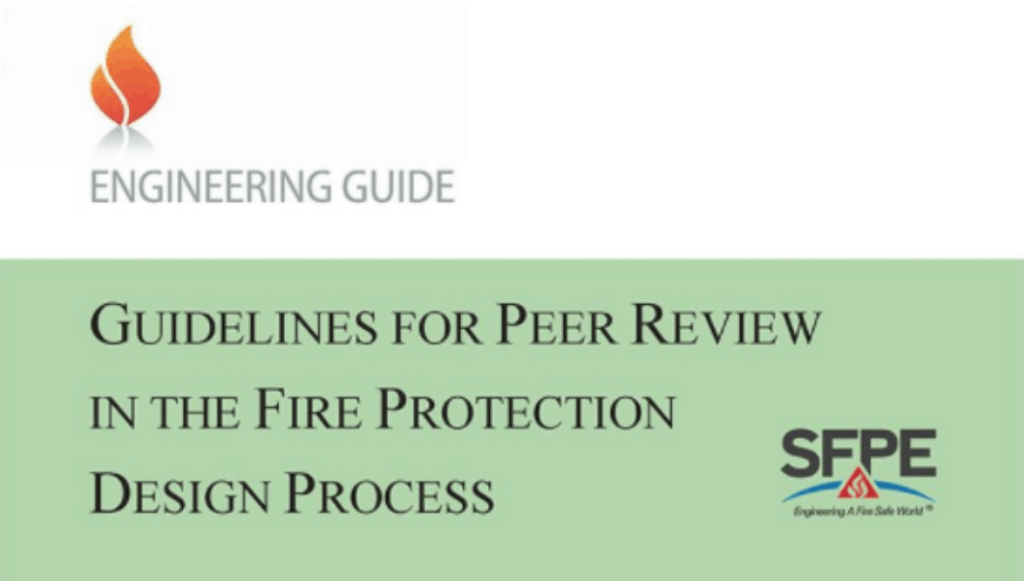 The Society of Fire Protection Engineers (SFPE) has recently released a revised digital download of their 'Guidelines for Peer Review in the Fire Protection Design Process'. The 2020 edition of this guideline provides an overview for clients, as well as the overarching requirements for fire engineering peer review works, and peer reviewers.
The new document provides relevant guidance for fire protection engineers, project engineers of other disciplines, architects, code officials/authorities having jurisdiction, fire department representatives, building owners or owner representatives, and insurance interests. It also outlines additional details to the important components of a peer review, and a listing of definitions related to peer review terminology.

Constructability and quality control are some of the key components to be considered in the peer review process. Ideally, this is completed as part of the design coordination review, so that clashes can be detected early in the process and prior to the first construction monitoring site visit.

You can download your copy by click the button below.