An integrated fire protection and life safety system combines the various individual systems that make up a building's overall life safety approach. In other words, the integrated systems include many of the systems located in buildings today, such as:
fire alarm and detection systems
fire sprinkler systems
special hazard fire protection systems
smoke-control systems
emergency and standby power systems
security systems
gas supply shut-off
fire fan control panels
fire/smoke door hold-open devices
fire/smoke curtains
elevator controls
Integrated system testing tests the overall life safety and fire protection system for the facility as if it were operating as a single system i.e. end-to-end testing of ancillary services interfaces.
Origin's Fire Protection Engineering Manager Vinnie Singh explains why it's important to have a holistic approach to fire safety systems integration.
"Integrated system testing is necessary because it ensures that the various controls are operating as intended based on the inputs and outputs of the various individual systems. Each of the individual systems are designed and installed by separate companies and are commissioned and tested individually, but they require integrated testing to make sure the building's life safety features are operating as intended by the buildings fire safety design," says Vinnie.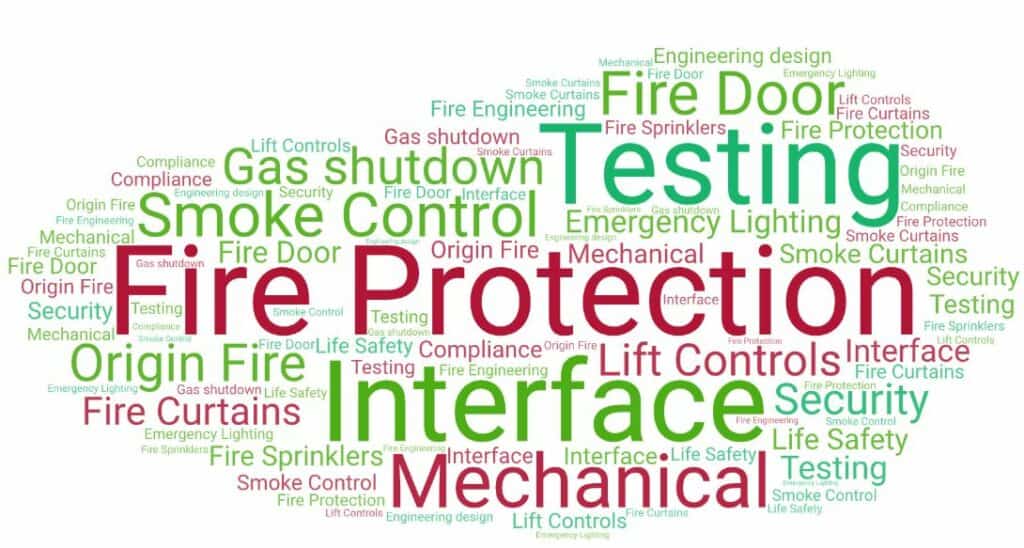 NZS 4512:2021 Fire detection and alarm systems in buildings, requires the end-to-end testing of all integrated/ancillary services interfaces with the fire protection system as part of the commissioning, inspection, certification, and routine testing process.
At Origin fire, we believe in a holistic design approach specifically catered to a building's use and features. In conjunction with our Fire Engineers and our Fire Protection Engineering team we have extensive industry backgrounds, knowledge and the expertise to identify, coordinate and detail the interconnection parameters between the fire protection and life safety systems with the design team, during the design phase.
"The last thing anyone wants is a missing interface connection and the hurdles of attempting to rectify this during the CCC stage. It is of paramount importance for a building's life safety systems to function in the event of a fire," says Vinnie.
If you want to know more or would like to discuss your next project, get in touch with Vinnie either by calling him on 027 262 0503 or touch base via email at