Curtain Wall Firestopping: The two standards
Curtain wall design has been common in commercial construction for more than 30 years. However, in New Zealand there have been no firm standards or testing procedures for fire protection of exterior curtain walls and floor-to-wall perimeter voids. In 2019 the Ministry of Business Innovation and Employment (MBIE) suggested the two standards below as possible methods of demonstrating compliance:
(American test Standard) ASTM E2307 standard Test Method for Determining Fire Resistance of Perimeter Fire Barriers Using Intermediate-Scale, Multi-story Test Apparatus, or
(European test Standard) BS EN 1364-4:2014 Fire resistance tests for non-loadbearing elements.
Origin's Queenstown-based Fire Engineer, Pierre-Jacques, shares his experiences of using these two standards.
There are three different fire propagation pathways within a curtain wall system: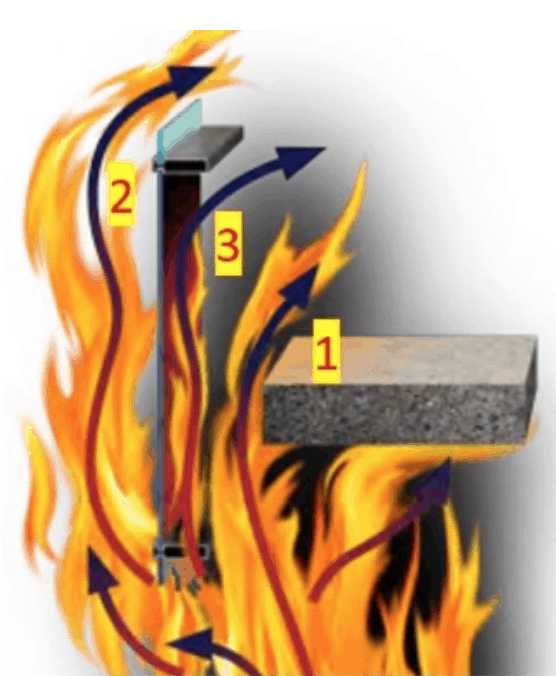 Through the interior joint between the floor slab and the inside face of the curtain wall framing
Via the exterior of the building, an effect known as "Leap Frog"
Via the interior cavity of an unprotected or improperly protected spandrel
The American standard ASTM E2307 is an Intermediate-Scale, Multi-Story Test where the curtain wall system is exposed from a fire in the compartment below, and also externally using an external burner to simulate the leapfrog effect, illustrated by number 2. This addresses fire propagation pathways 1,2 and 3.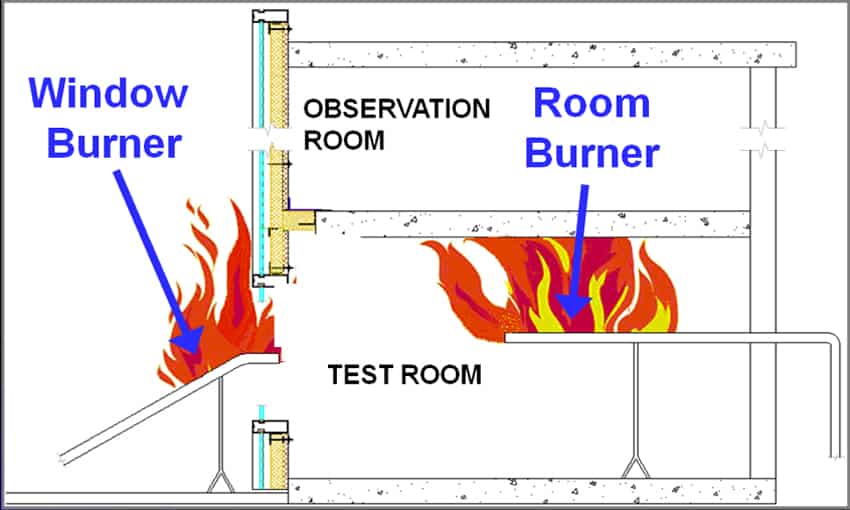 The European Standard BS EN 1364-4 has a number of test configurations, one of which tests all three fire propagation pathways. It also has a test configuration that just tests the firestop between the slab and curtain wall assembly on the assumption that the spandrel is a fire rated element. This seems to be the default assumption. In the case of an aluminium framed curtain wall system which is not inherently fire rated it is very difficult to confirm that the spandrel achieves the require fire rating without a full test. Below are photos of one of those test configurations.

In New Zealand the Acceptable Solutions do not specify a test standard specifically for curtain walls. There is a diagram showing a transom at floor slab level with firestopping. There is no mention of the transom material and most often the transom does not align with the floor slab.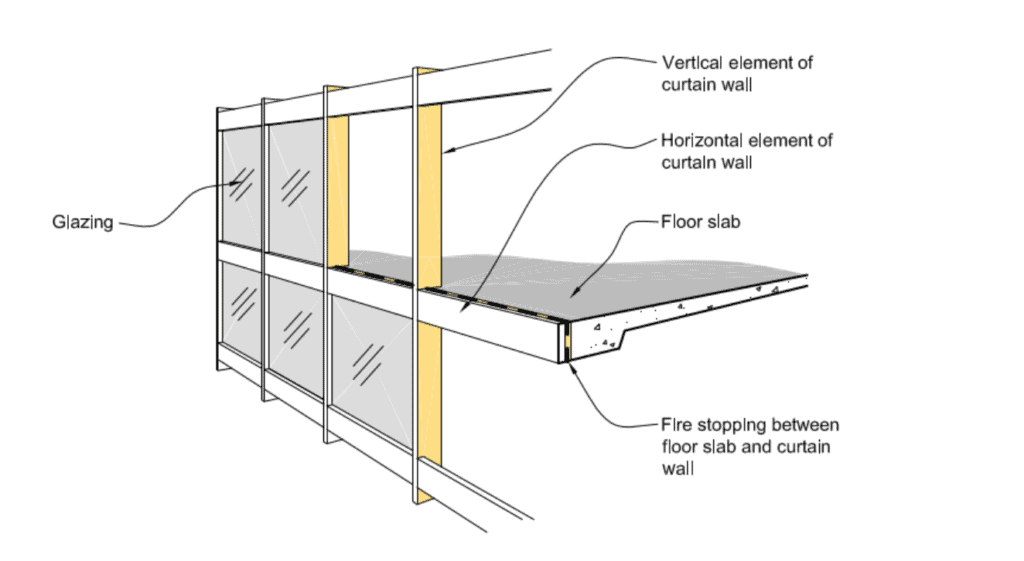 The default test for firestopping is AS1530.4 (Fire-resistance tests of elements of building Construction). However, this test is for fire stopping the gap between two fire rated elements as show below.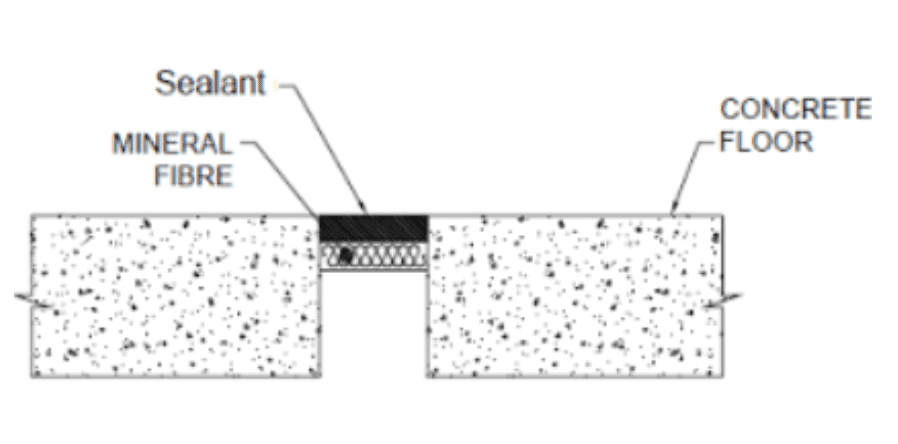 Curtain wall frames in New Zealand are usually made of aluminium which melt at a relatively low temperature of around 600°C. This means in the event of a fire, the aluminium frame facing the floor slab will melt and the fire stop will fall away which does not achieve its original purpose. To date, we have found the greatest range of aluminium curtain wall systems have been tested to ASTM E2307. Typical components are shown below.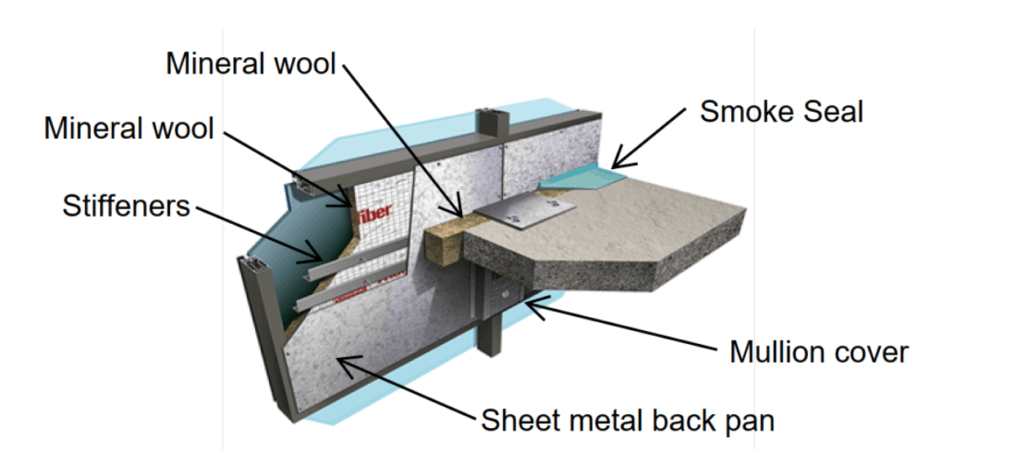 Pierre-Jacques shares the example of a project where a curtain wall formed part of a weather-tightness remediation solution. Used on an apartment building where water was infiltrating through the roof and onto balconies, a curtain wall was a good way to enclose the balconies and prevent the risk of water ingress, while also increasing the internal space and improving the buildings thermal performance.
Pierre says curtain wall firestopping system should be selected during the design phase to allow engineers to select the system that best suits the project configuration. This allows coordination of all related aspects (fire, acoustics, thermal, construction phasing, weathertightness, aesthetics) and incorporate it into documentation for the building consent.
The curtain wall firestopping system is an integral part of the curtain wall design and needs to be considered as part of the design process otherwise it can be expensive to retrofit a system when all the other design decisions are cast in stone.
Need some advice or a consultation on curtain wall firestopping and implementing this during the design process? Get in touch with our engineers below.