Exit devices which are often referred to as panic bars or crash bars and come in a wide variety of options and styles. So how do you choose the right one?
Here are the key factors to consider.
Amount of traffic going through the door
Is the door a high use door? Is it used multiple times every day or is it only used in an emergency situation. A high use door will need be built with components suitable for multiple operations.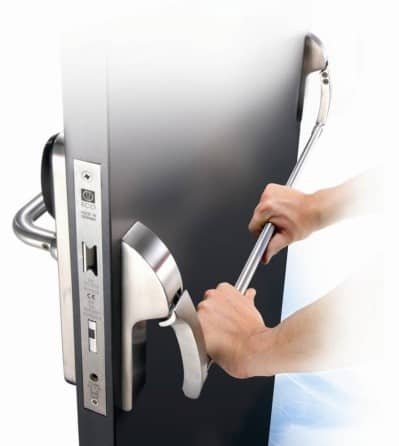 Security
Construction of the locking mechanism plus increasing the number of locking points increases security. Exit devices can have a single point latch at mid height of the door or top and bottom latches or combinations of these.
Type of door
Exit devices are available for almost all types of doors however the type of door will narrow down the range of options available. Some typical door types and configurations
 Single door or double door
 Timber door
 Steel door
 Aluminium door
 Frameless glass door. Yes there are even options for these types of doors.
 Fire door. Check with the fire door manufacturer for the approved list of exit devices. Using a non-approved exit device can void the fire rating.
Exit only or entry/ exit
Many doors that require exit devices need to be used for exit as well as entry. There is a wide range of door handles and locks available on the entry side of the door.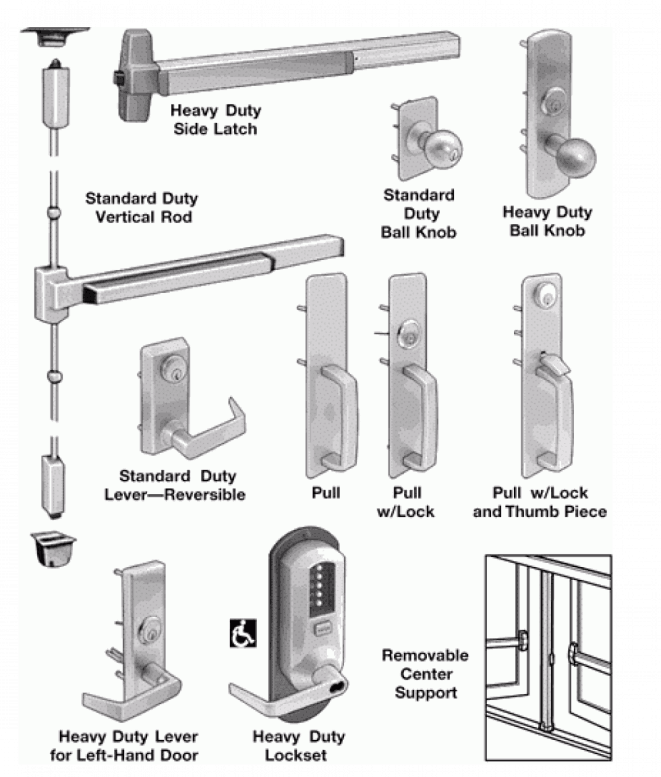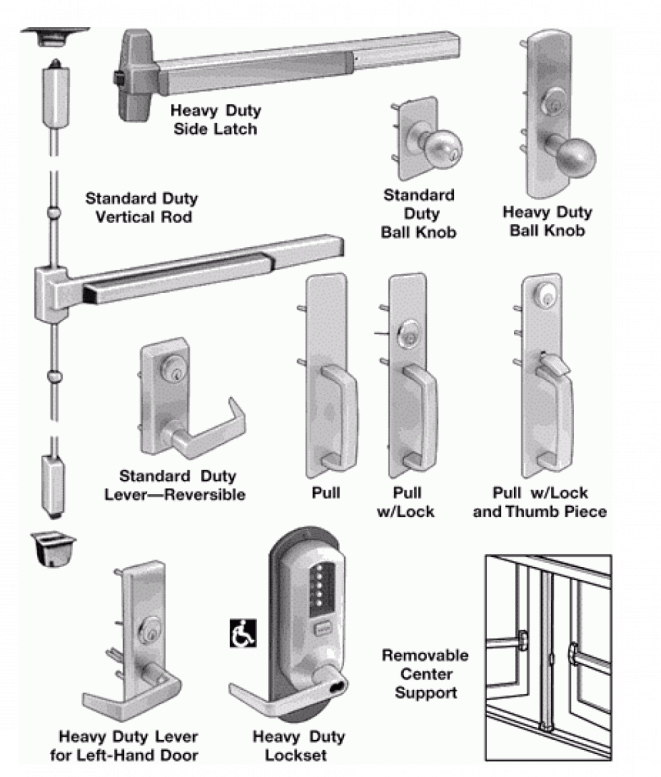 New Zealand Suppliers
Sopers
http://www.sopersmac.co.nz/products/Panic_Bolts_View_All-t791.php
Sylvan – including frameless glass doors
http://www.sylvan.co.nz/site/sylvan/Brochures/panic_emergency_devices.pdf
Kaba
http://www.kaba.co.nz/products-solutions/door-hardware/34588/exit-devices.html