After months of planning, preparation, polishing and perfecting, the Hurawalhi Island Resort opened on 1 December 2016 and is now welcoming guests to 'experience the extraordinary'.
One of the jewels in the crown that is Hurawalhi, is the Maldives' trendiest dining venue – and the world's largest underwater restaurant – 5.8 Undersea Restaurant. The sensational cuisine and location means Hurawalhi's fine dining restaurant will quickly assume 'iconic' status, promising to dazzle and delight diners with a multi-course tasting extravaganza, garnished with a state-of-the-art location.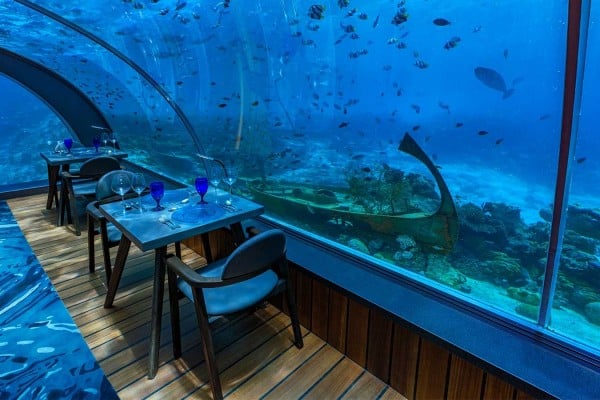 This has been an amazing project for Origin Fire, well documented elsewhere on this site working with Kiwi colleagues MJ Murphy (Project Design Lead, Concept Designer and Structural Engineer),  Jackson Engineers (Mechanical, Electrical and Hydraulics Engineers) and Fitzroy Engineering (Main Contractor New Plymouth).  
Michael James says it will be unlikely the team will be taking advantage of the 50% opening celebration discount for December stay-overs at the Hurawalhi Island Resort!