Auckland Zoo has reduced its admission prices as it progresses the biggest and most exciting development in its history – an expansive new precinct for South East Asian wildlife and a world-class immersive experience for visitors to open in 2020.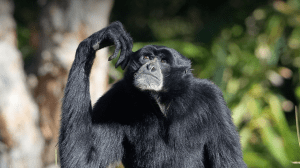 The $50million+ South East Asia precinct in the centre of the Zoo is part of a 10-Year Future Zoo renewals programme funded through Auckland Council's long-term plan – and is by far the Zoo's most ambitious project. It reflects the Zoo's strong focus and support for South East Asian wildlife, and will feature some of this region's most threatened and stunning species; orangutans, siamangs, tigers and otters, and within a tropical house – false gharial crocodiles and a diversity of other reptiles and fish. It will also include a new restaurant/function centre overlooking the Zoo's central lake and this precinct.
Origin Fire is proud to be associated with this amazing project. Michael James says it's a great time to take advantage of the price changes, join Auckland's Future Zoo journey and see the new South East Asia development taking shape.